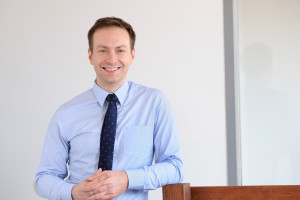 Brendan founded Klaproth Law in 2014.   Brendan established the firm based on the philosophy that the firm would aggressively pursue justice on behalf of those consumers who fell victim to corporate greed, fight for those employees who were not paid their full wages, defend those employees who were treated unfairly because of the color of their skin, vindicate those subject to police brutality, protect the rights of women subject to the "locker room banter" in the workplace, and seek full justice for those suffering from catastrophic injuries.
Brendan is a fierce litigator who stops at nothing to obtain justice for his clients.  No case is too large for Brendan. He has represented his clients against the government, national banks, and Fortune 100 companies.
Accomplishments
$1,000,000 judgment in a consumer protection case obtained on behalf of a client who was sexually assaulted at a massage parlor

$400,000 jury verdict in Title VII and Section 1983 sexual harassment case in federal court

$324,000 judgment in a consumer protection case for a consumer who had an unauthorized line of credit issued in her name by a national bank

$114,000 judgment obtained on summary on behalf of a consumer who received home improvement that was not permitted

$450,000 settlement in assault case

$230,000 settlement in a wage dispute against a multinational company

$150,000 settlement for a pedestrian struck by a WMATA bus

Appointed as class counsel and settled a class action and FLSA collective action on behalf of restaurant workers for unpaid overtime wages

Appointed as class counsel and successfully certified a class action on behalf of workers for unpaid wages and hostile work harassment
Attorney Advertising – Prior results do not guarantee a similar outcome.